Information
JFCPTAA hosts AOTCA Osaka 2015
20 Nov. 2015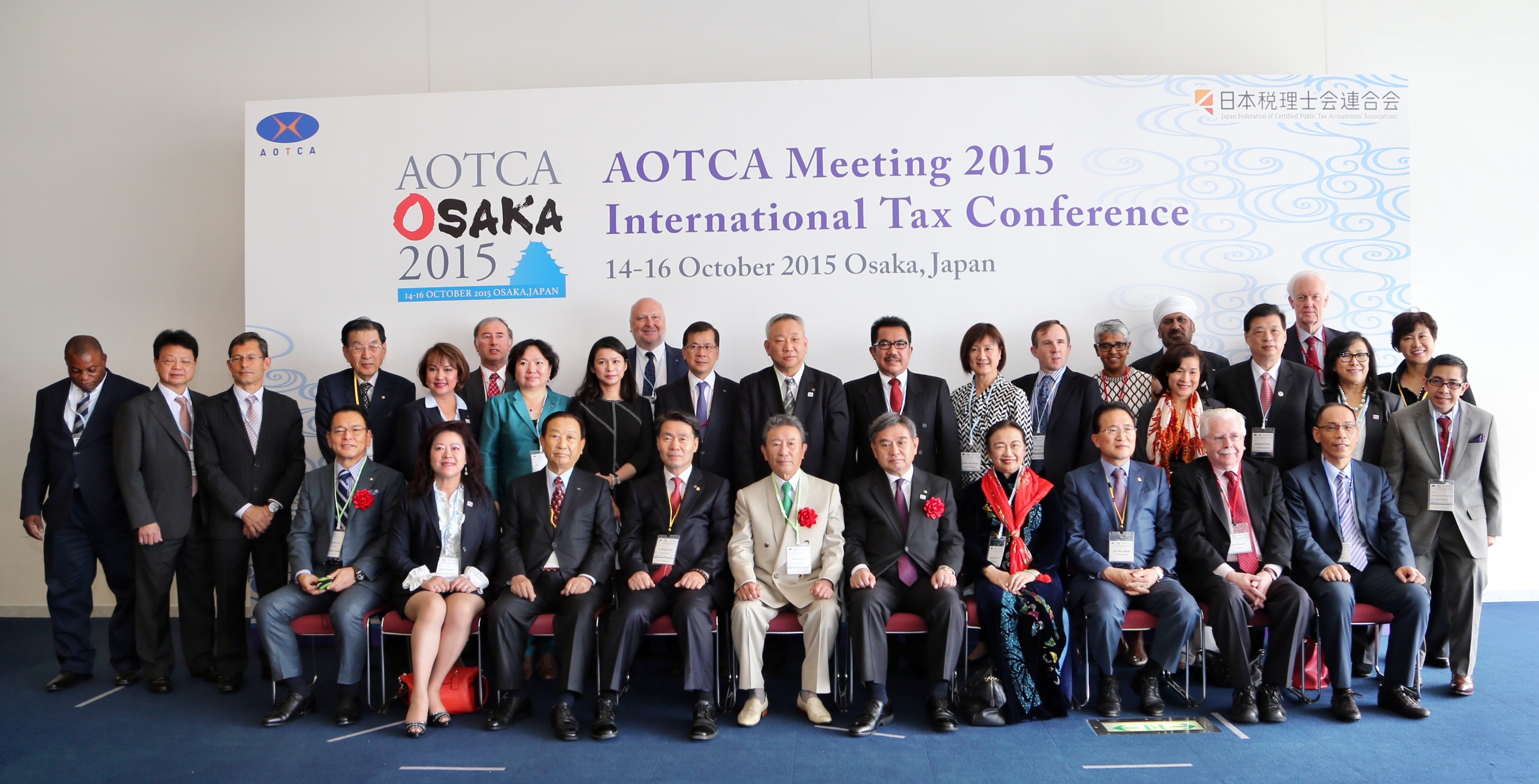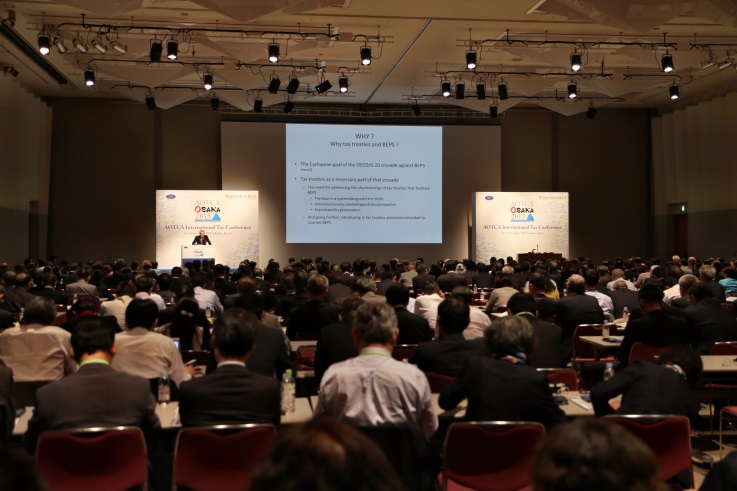 The Asia Oceania Tax Consultants' Association (AOTCA, President: Toshihiro Ikeda) convened its annual meetings and International Tax Conference -- AOTCA Osaka 2015 -- at the Rihga Royal Hotel and the Osaka International Convention Center on 14-16 October 2015.

Hosted by the Japan Federation of CPTAs Associations (President: Shinichi Kozu), the Osaka meetings were attended by 286 overseas delegates and 300 domestic participants. During the period, in addition to the General Meeting and the Conference, meetings for the technical committee, the General Council and the auditors took place.

The International Tax Conference, consisting of three special presentations and two panel sessions highlighted the topics on "base erosion and profit shifting (BEPS)". Mr. Masatsugu Asakawa, Chair of the Committee on Fiscal Affaires, OECD spoked entitled "Development of OECD's BEPS Project" and Prof. Guy Gest of Tax Law, Paris II University made a presentation "BEPS Action Plan and Tax Treaties". Also Panel Session "Tax Education Promoted by Tax Professionals" was discussed by representatives from AOTCA members.

On 15 October, AOTCA, CFE (Confédération Fiscal Européene) and WAUTI (West African Union of Tax Institute) concluded the founding agreement of the "Global Tax Advisers Cooperation Forum". CFE is AOTCA's counterpart in Europe and WAUTI in West Africa.

Attended by nearly 600 participants in total, the AOTCA Osaka 2015 ended with a great success.

AOTCA will hold its annual meetings in Hong Kong in 2016.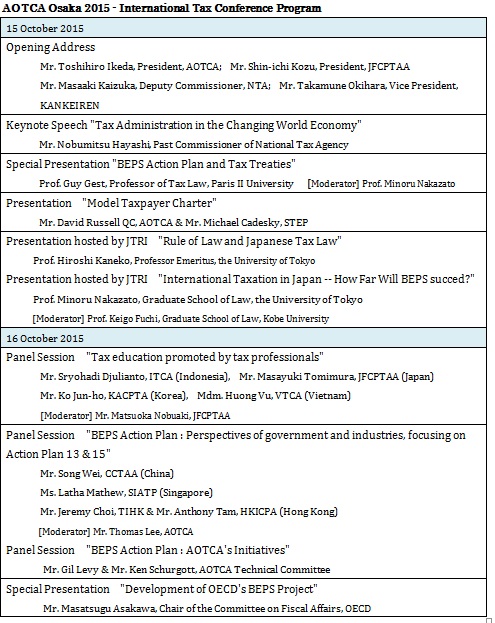 JFCPTAA holds 59th General Meeting in Tokyo – New President Kozu elected
27 July 2015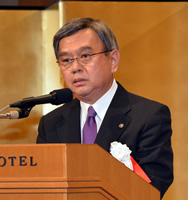 On 23 July 2015, JFCPTAA convened its 59th General Meeting at the Imperial Hotel in Chiyoda-ward, Tokyo. In this annual meeting were unanimously approved the business and budget plan for the fiscal year 2015 and other agenda.

The highlight of this year's General Meeting was the election of officers for a new term. Mr. Shinichi Kozu (Photo) was newly elected as the 16th President of the Federation, which is the replacement of the head of Federation for the first time in 8 years. Also, 15 vice presidents, 100 directors and other officers were appointed.

After the General Meeting, JFCPTAA held a reception, which was attended by several hundred participants including distinguished guests such as Mr. Taro Aso, Minister of Finance, Ms. Sanae Takaichi, Minister of Internal Affairs and Communications and Ms. Yoko Kamikawa, Minister of Justice.